Zimo
Blender 3.4
​
Preview ​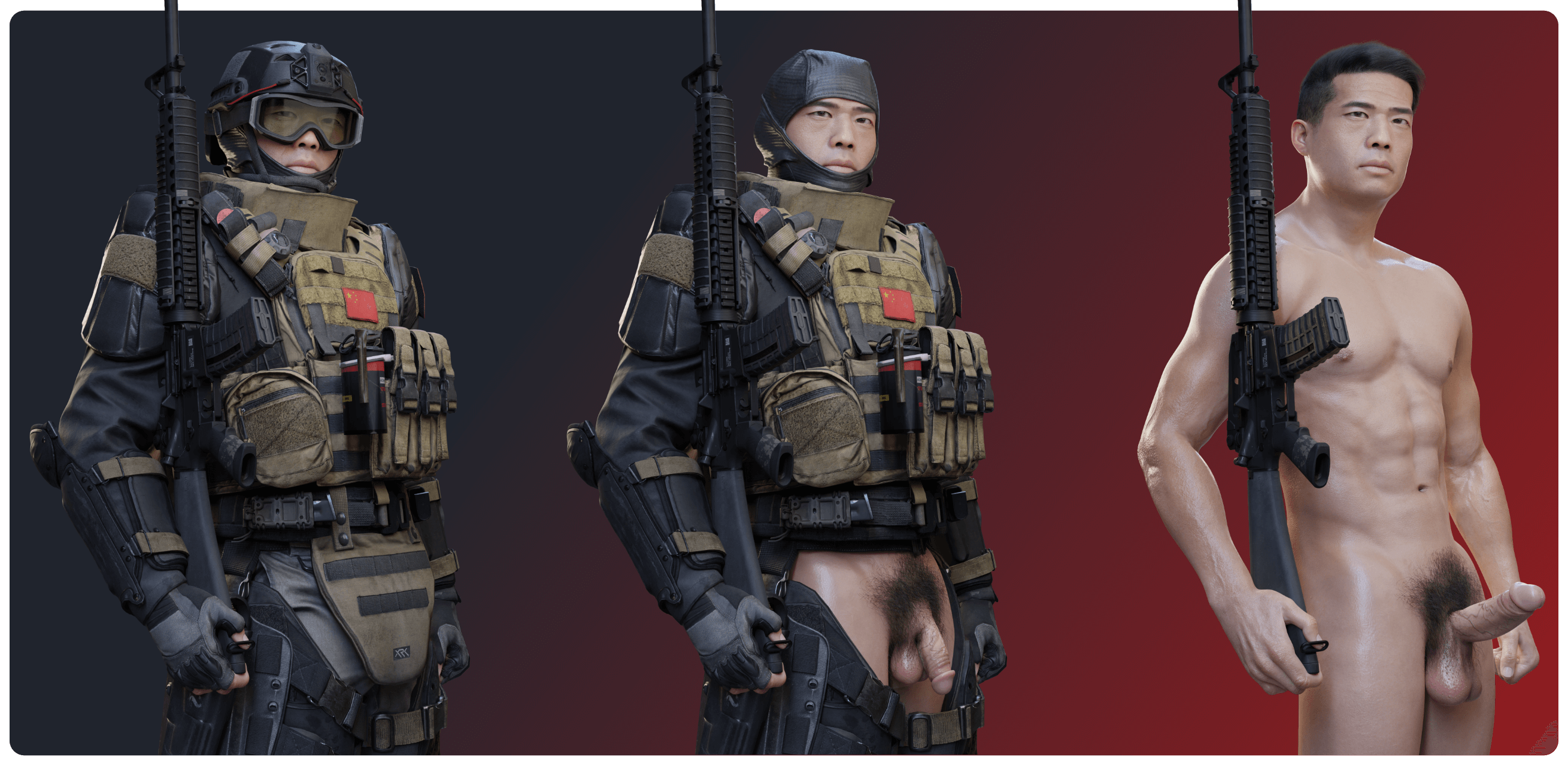 Download ​
Zhiqiang "Zimo" Wong is a free model, you can download it through my Site or SmutBase.
Feature ​
🦴 Fully Daz G8.1 Topology
👕 Includes in-game costume
👨🏻 Basic Ckang Shader
---
✨ Controllable skin properties
MustardUI ​
MustardUI is a convenient panel for you to use the model, found in the N key panel after clicking on Zimo's Armature.
You can adjust the genitalia switch, skin properties, costume and hair replacement, and some small features here.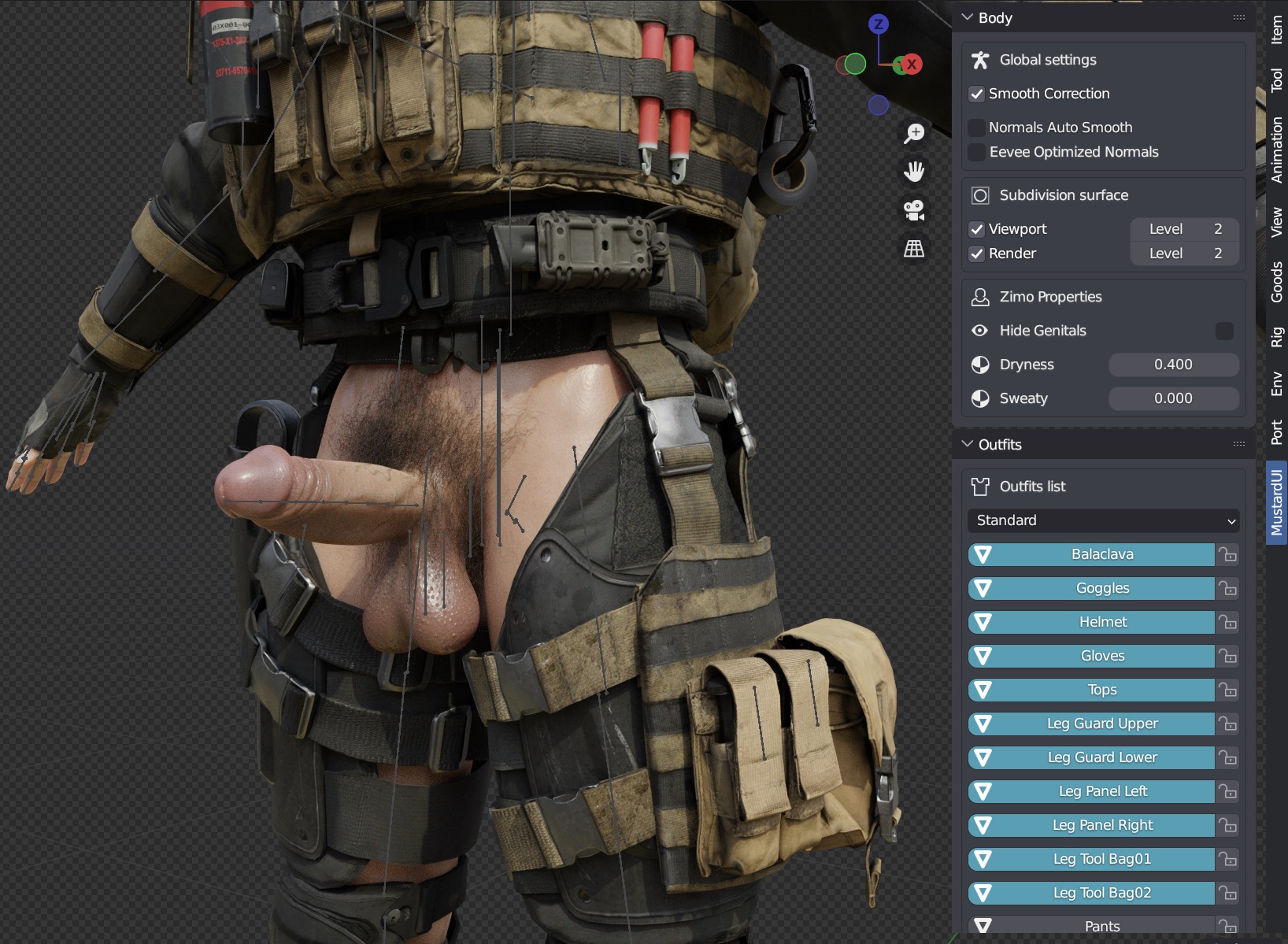 Includes in-game costume ​
Zimo currently includes the original in-game costume, plus an extra pair of socks that you can independently match with your favorite gear.
You can switch costumes via Mustard UI:
By default, the subdivision modifier and correction modifier for clothes will be disabled to improve your window performance, please turn them on before rendering.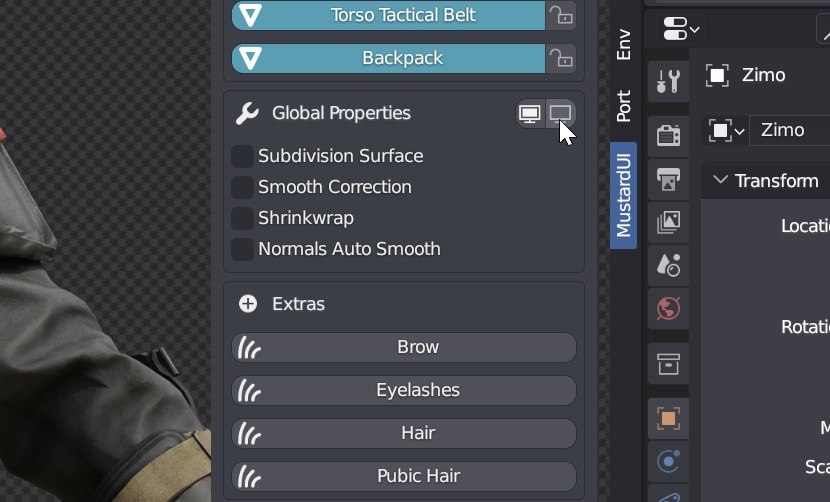 Controllable skin properties ​
This time I have integrated two control properties in the Mustard UI, you can adjust Dryness and Sweaty to make Zimo looking better for your render.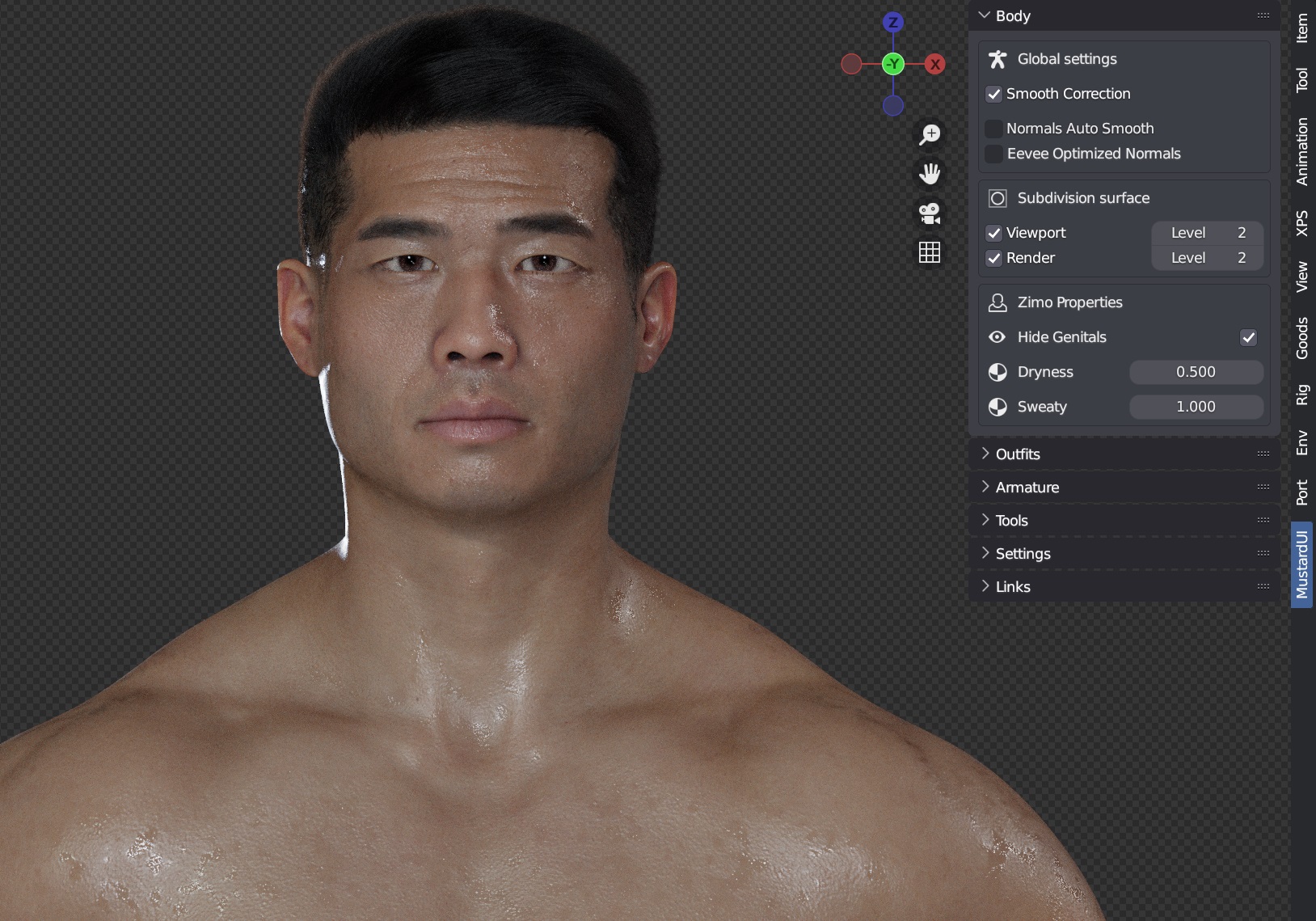 Curves hair ​
I made several curved hairs to use on Zimo's body hair, you can find it in the Extras of Outfits, generally please keep it off until you want to rendering.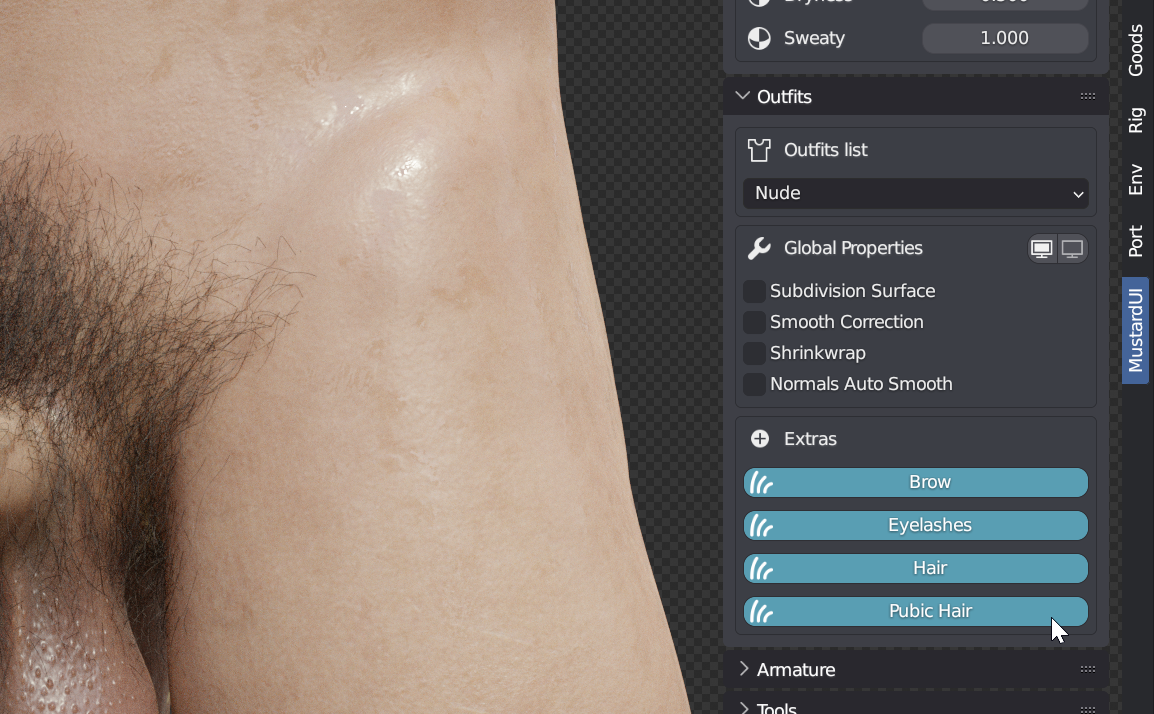 Changelog ​
March 15, 2023
v1.1
​
Mesh data-block rename

Hair's proxy mesh error naming fix

Fixed Armature data-block taken by multiple users #100

UI panel causes Armature data-block to be occupied, which can affect the normal work of IK Addon

Removing Armature Panel from MustardUI

No need to use this function
March 11, 2023
v1
​