Mil-Sim CTSFO
Blender 3.3
​
Preview ​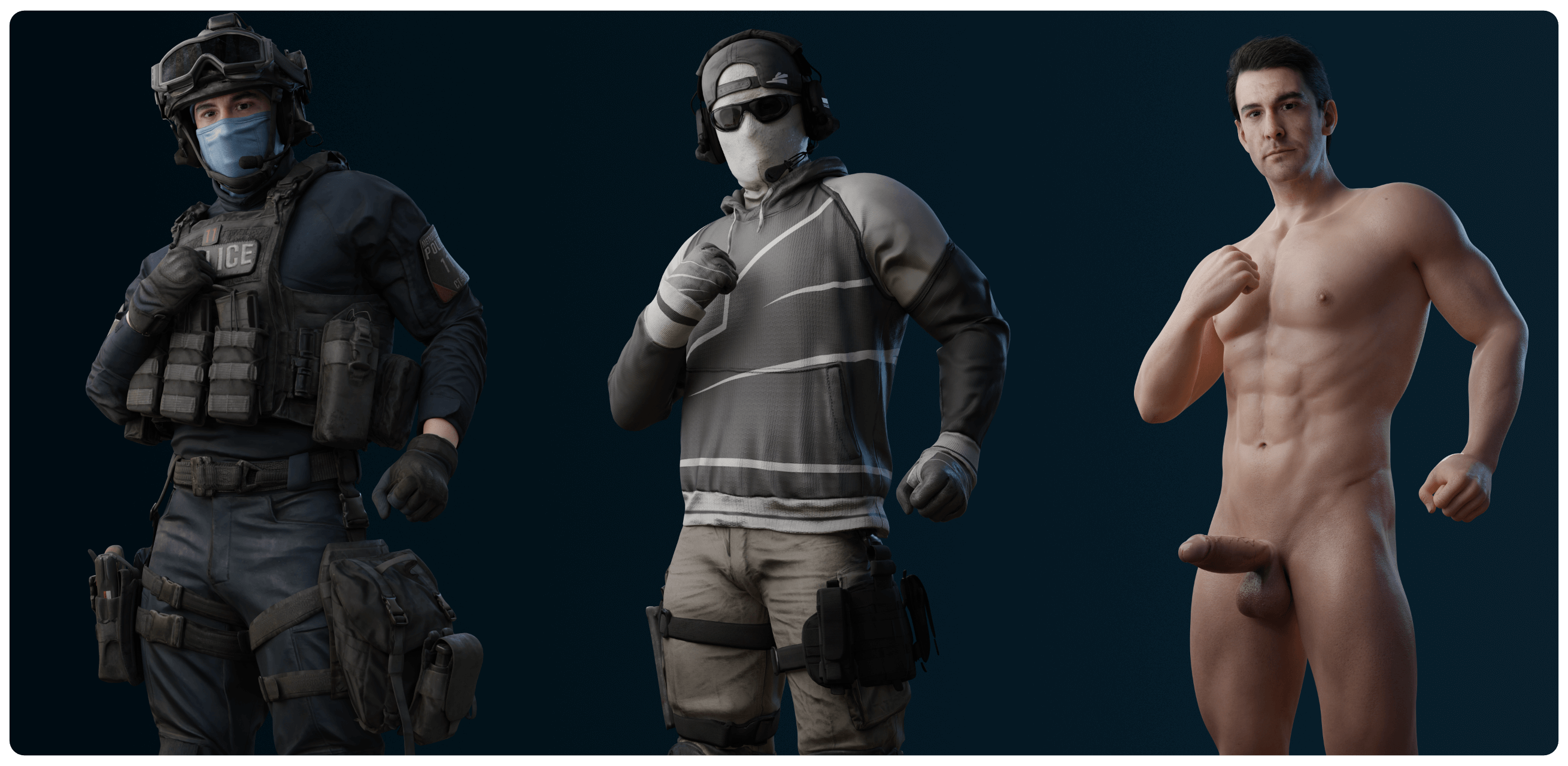 Download ​
Mil-Sim CTSFO is a free model, you can download it through my Site or SmutBase.
Feature ​
🦴 Fully Daz G8 Topology
👕 Costume

In-game costume
Custom costume

👨🏻 Basic Ckang Shader
---
💈 Mesh Hair
😶‍🌫️ Body mask
💪 Shapekey
Costume ​
Currently CTSFO in addition to the original skin, I have added CDL Competitor as a costume.
You can freely control and combine with the collection.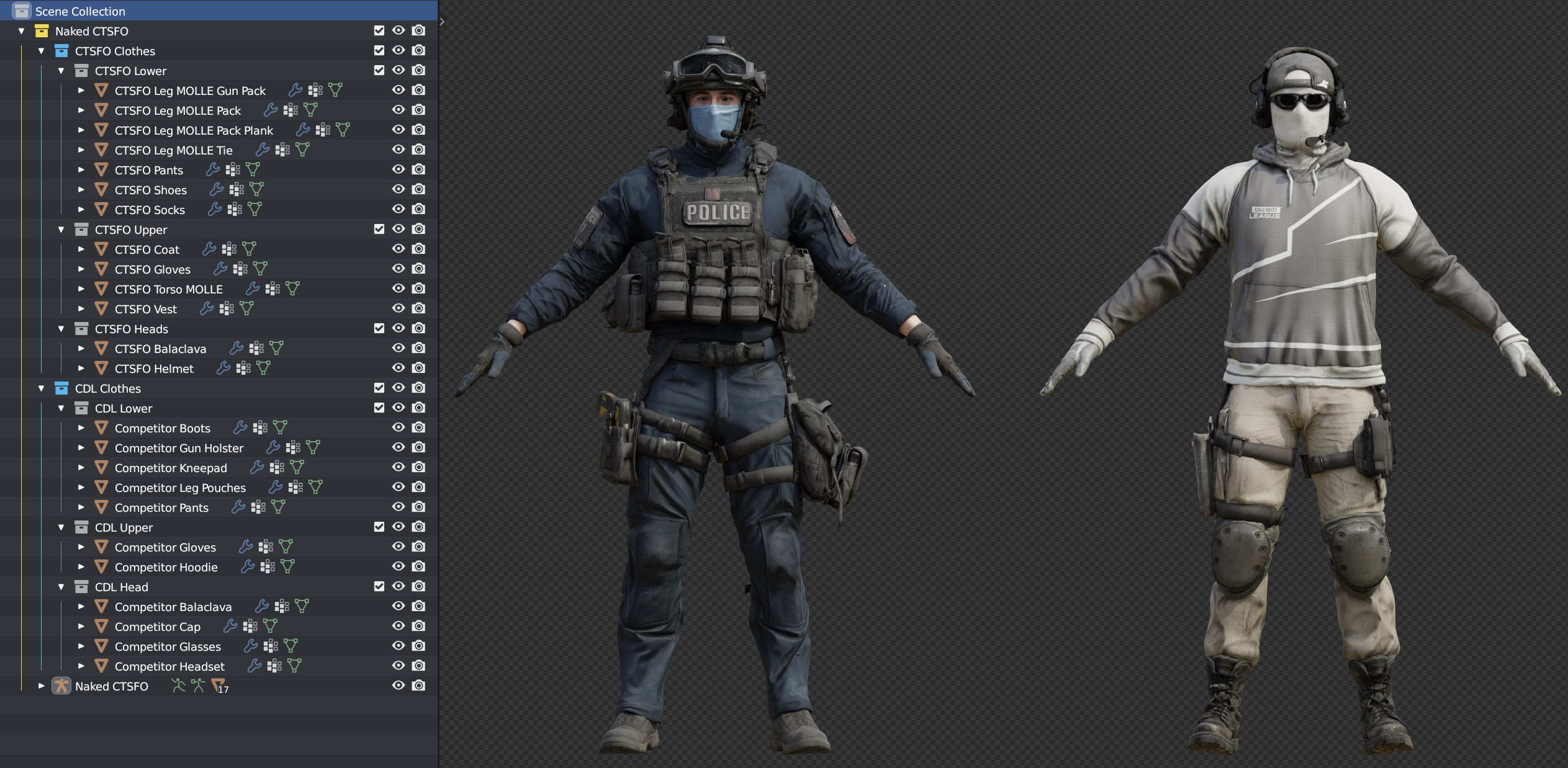 Mesh hair ​
Contains a mesh hair, which you can find under the armature Naked CTSFO.
Please remember to open the corresponding view in Restriction Toggles to show.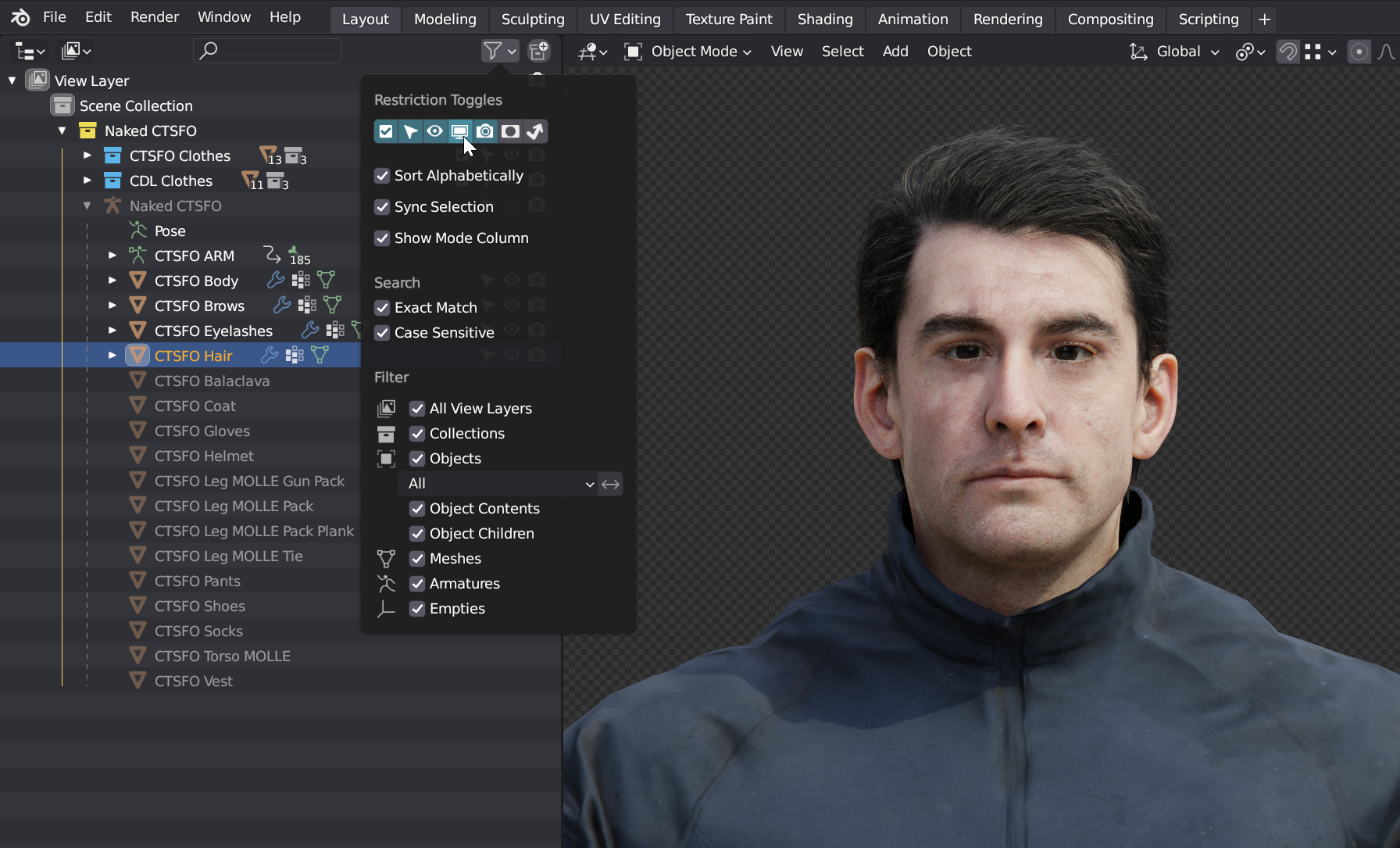 Body mask ​
To avoid problems such as model clipping, I have added a set of body mask.
You can find Mask modifier in the Modifier Properties to hide or show his body part.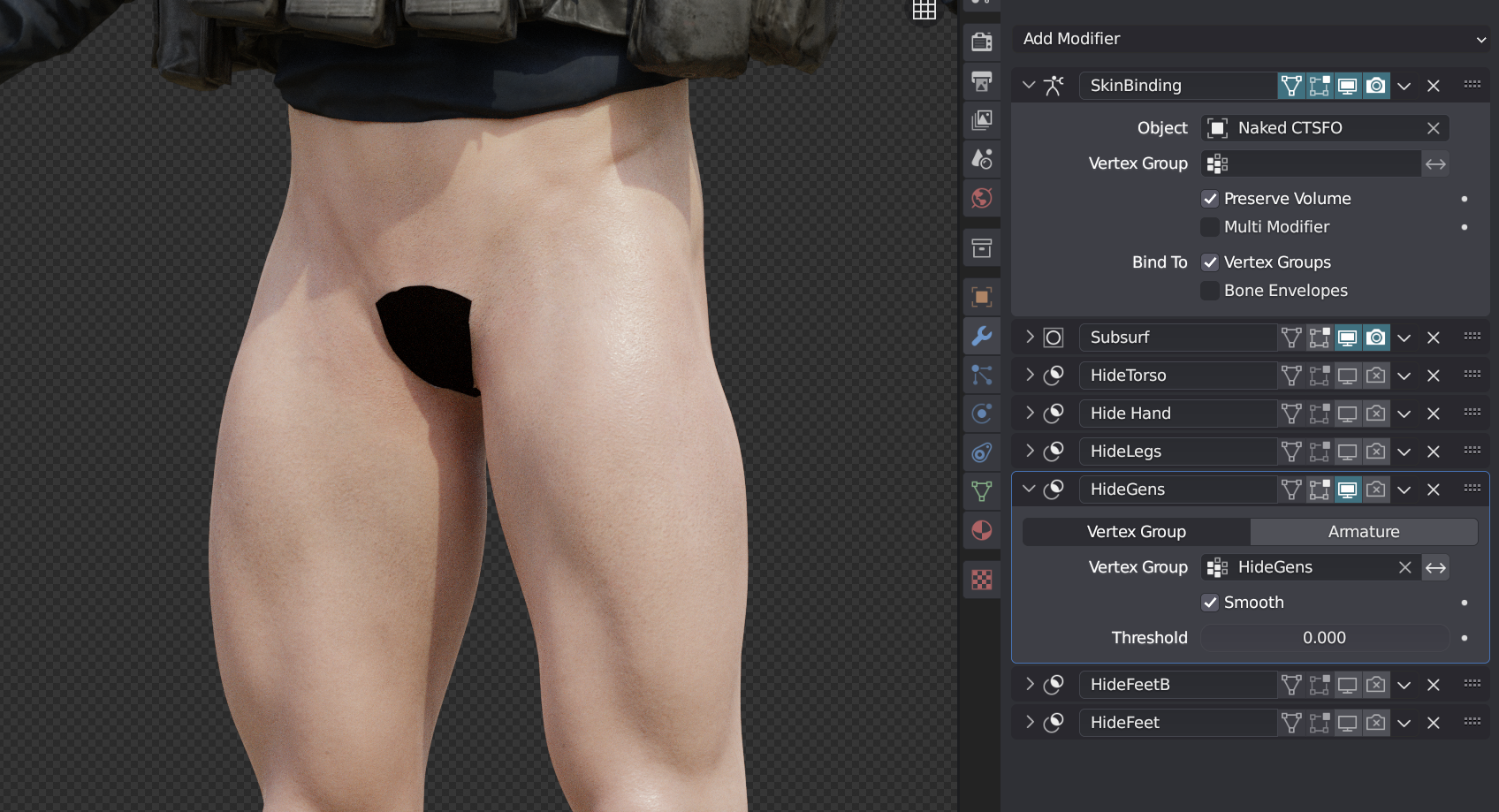 Shapekey ​
I have set up several shapekeys for controlling expressions and foreskins.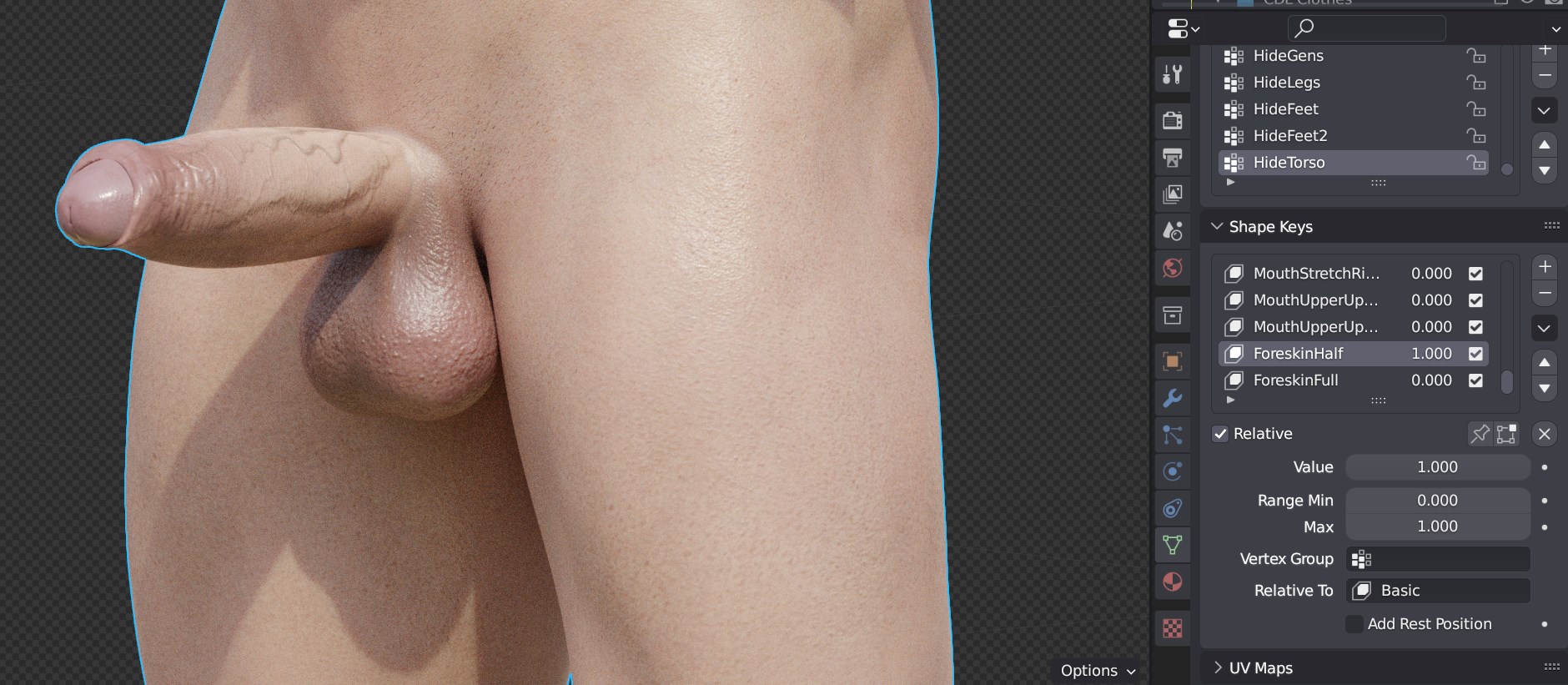 Changelog ​
August 29, 2022
v2
​
Remastered all clothing textures, fixed eyes shader
Fix some weighting errors
Add CDL Competitor skin
Add mesh hair
April 17, 2022
v1
​