Elegantly using the DDS format ​
Important Tips
Blender does not support DDS format, please do not use it directly in blender.
DDS stands for DirectDraw Surface. The DDS file format is frequently used to store textures and environment maps used in gaming applications.
The common way to handle this is to convert to PNG or TGA, here I recommend two tools that will allow you to handle DDS format textures more elegantly.
SageThumbs ​
SageThumbs is a powerful shell extension allowing to preview enormous amount of image formats directly in Windows Explorer by using Pierre-e Gougelet's GFL library (XnView's author).
You can use this tool to preview the textures in DDS format.
Download on cherubicsoft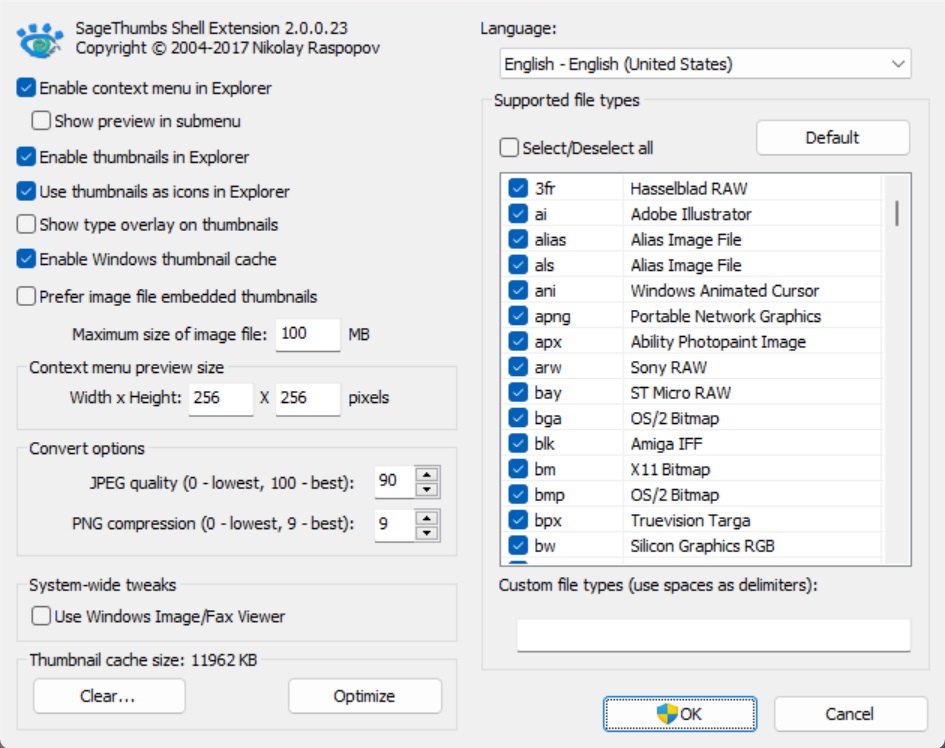 XnView MP ​
This is a powerful image processing software for viewing and converting various formats, including dds, tga, png.
Download on XnSoft